Suction plate- Mickey255KG (560lbs)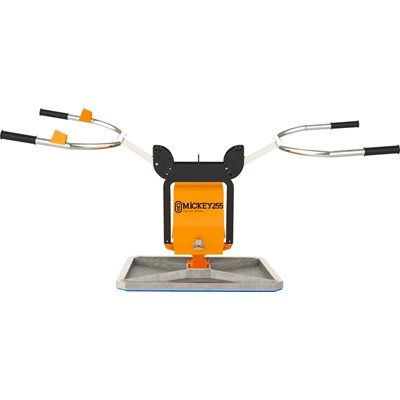 Press and move to zoom.
Mouse over image to zoom.
Suction plate- Mickey255KG (560lbs)
Product Code: CS-MICKEY255
To operate the device, press the button on to activate and lift the machine together with a sucked paving element.
The #1 advantage of the CatchShift The machine operators work in an upright position thanks to adjustable handles, which makes the task very straightforward.
Replaceable suction pads enable you to move larger paving blocks or kerbs up to 255kg (560lbs)
The machine allows you to complete this task faster which leads to a significant reduction in both costs, time and workforce!
ickey is the way the switch do not requires to be hold at all time: just click On and you are ready to go. This function let you have more freedom of movement. You can handle it alone with the help of a lift if you need to
- 1250 watts
- 58 pounds per inch of suction
16'' x 10'' Pad included (150 lbs)
Pads size also available :
13.5''x 13.5'' (176 lbs)
26'' x 12'' (320 lbs)
26'' x 20'' (560 lbs)
36'' x 14'' (560 lbs)
36'' x 5.5'' (220 lbs)